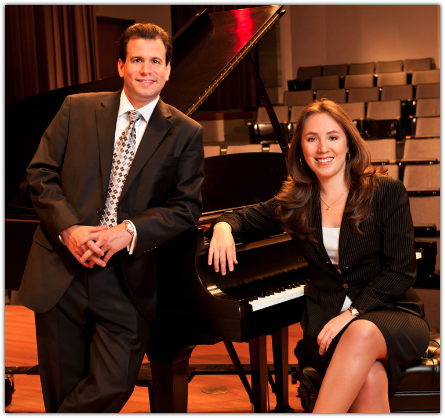 ABOUT US
Superior Academy of Music was founded in 2011 by husband and wife team, Dr. William Villaverde and Dr. Fabiana Claure. They have pursued their careers internationally as concert pianists and have taught over 1000 students ranging from beginners to college level students. Dr. Claure and Dr. Villaverde both hold Doctor of Musical Arts Degrees in Piano Performance from the University of Miami where they also served as teaching assistants to undergraduate music and non-music majors. They earned their Masters of Music and Artist Certificate Degrees from Southern Methodist University in Dallas, TX and their Bachelor of Arts in Music from the College of Charleston, SC. Through their experience teaching around the US, they have seen the need for a comprehensive music curriculum at the pre-college level and have envisioned a unique educational program for SAM. Students enrolled at Superior Academy of Music receive a comprehensive curriculum based on a combination of private lessons and a weekly musicianship course. This program will allow students to be fully prepared for a life in music, whether they wish to be professional musicians or to enjoy music as an extra-curricular activity. SAM's faculty is comprised by musicians of the highest caliber who have extensive experience teaching from elementary level up to College level. They all have Masters in Music or even Doctoral Degrees in Music. In addition, all faculty members are accomplished and active performers recognized nationally and internationally.
UNIQUE AND COMPREHENSIVE PROGRAM
Superior Academy of Music is a Founding School for The Royal Conservatory of Music Certificate Program, the national standard for accreditation in music education at the pre-college level. This program allows students to receive certification, track their progress, and measure their improvements based on an international standardized music curriculum. SAM's students receive preparation for these national music assessments held twice a year and receive a National Certificate as well as detailed written feedback from national and international experts in the music field. In addition, SAM is also the local testing center for The Music Development Program so students can take the assessments directly at our Academy. Frost School of Music Dean Shelton Berg has praised the school's selection of the Royal Conservatory Music Development Program for those who aspire to study music stating that SAM's program is "based on benchmarks and verification levels. It's a great idea to know what you are shooting for." Berg also said a serious music instruction facility in Miami is a boom for the community and the university as it considers college-bound applicants. "It's very important because they [SAM's Founders] have a philosophy of teaching music that is very comprehensive. [Students] are not only going to learn an instrument but they will learn music history and ear-training, and that's what we train in our school," Berg told the Miami Herald.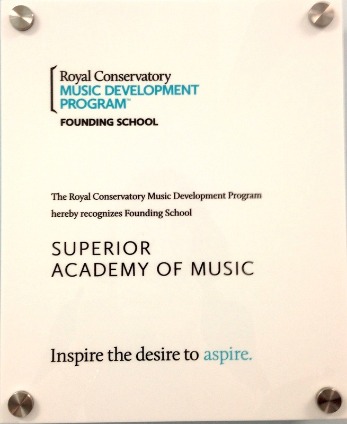 STUDENT ACCOMPLISHMENTS
SAM's students have been accepted into prestigious Universities including Berklee College of Music in Boston, University of Miami's Frost School of Music, and Florida State University College of Music. SAM's students have also received Center and State Certificate of Excellence for obtaining the top marks at the local and state levels in their assessments from the Royal Conservatory Music Development Program.
PRESS COVERAGE
SAM and its Founders have been featured twice on national television as part of PBS's Nightly Business Report. SAM has also been covered in various Miami publications including the Miami Herald, the Pinecrest Tribune, the KnightArts Blog, and the BusinessMiami Magazine. To view our complete press coverage, click here.
Watch the music school Directors' full performance featured on PBS!