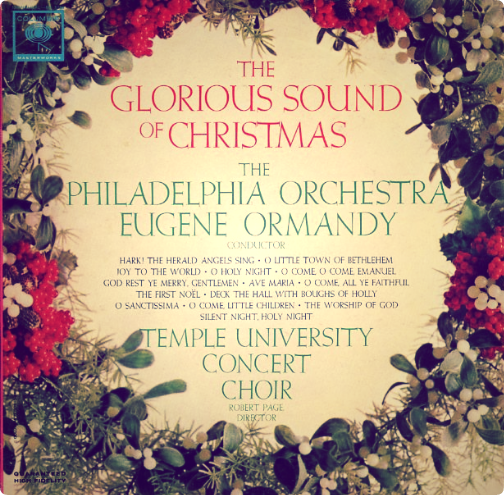 The holiday season is upon us and we all know what that means; it's time for family gatherings, the giving spirit and of course, holiday music. Classical holiday music is our personal favorite part of this joyous season, but when just about every recording artist under the sun has a Christmas album out there it's easy to lose sight of the true meaning behind the holiday and the music that accompanies it. So before you finalize that holiday playlist, give us here at the Superior Academy of Music a chance to tell why you should be filling your home with classical tunes this year…
Did you ever wonder about the origins of Christmas music? Well, we'll start by giving you a brief rundown on the history of these festive tunes. The earliest Christmas songs are said to have originated in the Middle Ages, however with the exception of a piece or two, there are not many songs from this time that we still hear today. The traditional pieces that we love today had their origins in the streets and churches of England in the 1600s; even still, very little is known about the songs composed in this time. It was the 1700s that saw an increase in the popularity of Christmas hymns and carols. Traditional Christmas songs such as "O Come All Ye Faithful" and "Hark! The Herald Angels Sing," came out of England in the 1700s.
There were essentially two surge periods when it comes to Christmas music. The first holiday music surge stretched a 30 year period in the middle of the 1800s. This first surge included the majority of the traditional pieces that you know and love today—Including, "Silent Night," "O Holy Night" and "Jingle Bells." The second surge of holiday music happened in the middle of the 1900s, mostly in the 1940s and 1950s. The songs that came out of this surge were either composed for Christmas movies or known as being novelty songs. Sure, it's fun to sing those novelty songs, but it's the traditional holiday music that really, truly touches your heart and warms your spirit.
Simply looking at the history of Christmas music should help you understand why listening to a symphonic take on the traditional tunes is the best way to do it. Classical music has a rich, meaningful history which complements the rich, meaningful history behind the composition of traditional holiday hits. Nothing captures the warm, joyous spirit of the holiday season quite like those traditional tunes; hand those magical works of art over to an awe-inspiring symphony orchestra and you end up with the most touching sounds your ears could ever dream of hearing.
If you're ready to listen to that magical Christmas music the way that it was meant to be listened to but you're not sure where to start, we can help with that as well. Here are a couple of our favorite classical music Christmas albums: "The Glorious Sound of Christmas," "Winter Romance" and "A Christmas Festival."
If listening to the sweet sounds of classical music this holiday season leaves you feeling inspired to learn more, be sure to check out our wonderful Miami Music School. Superior Academy of Music offers a comprehensive music program comprised of both private lessons and weekly musicianship courses. Our classes cater to everyone from preschool-aged children to adults. If you or your children are ready to take the first step towards a life in music, give Superior Academy of Music a call today!